BlackWolf Pre Workout Review 2023: Is it the right choice for you?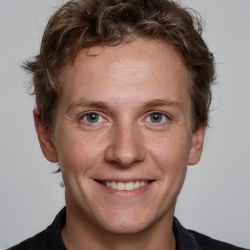 Latest posts by Kyle Wilderman MD
(see all)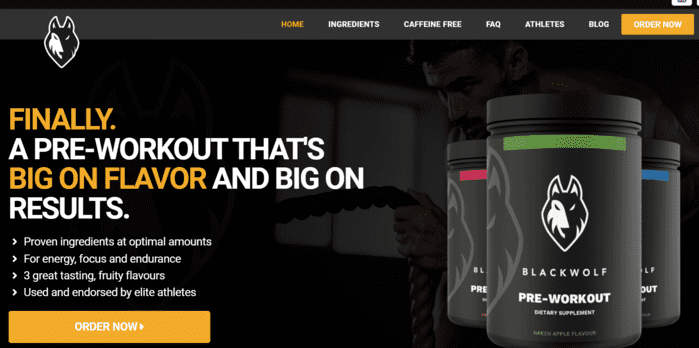 BlackWolf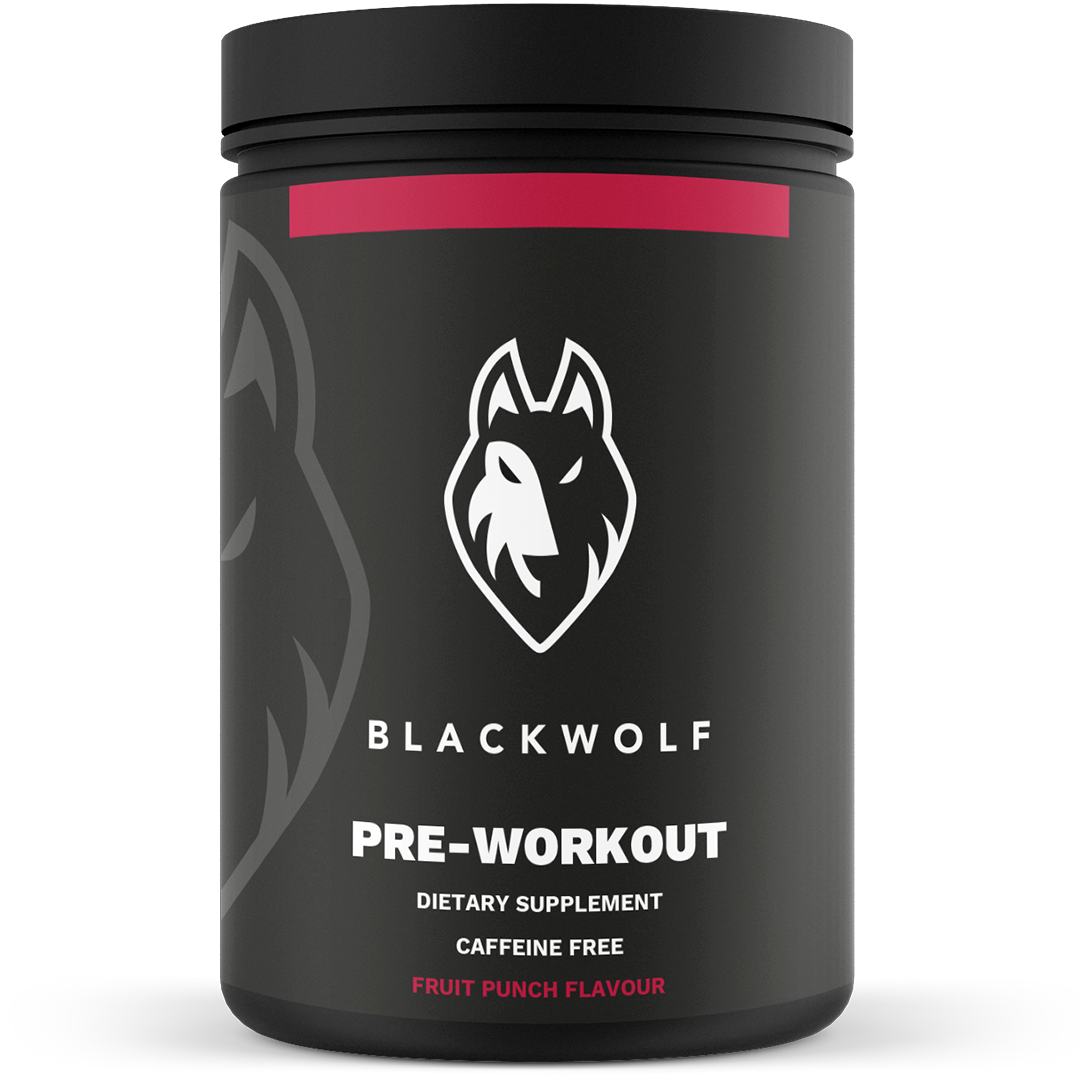 Category: Preworkout
In this blackwolf pre workout review, You will find out the ingredients, price, benefits to see if its the right pre workout supplement for you.
BlackWolf Pre-Workout is a supplement that is completely transparent and created to improve both male and female athletes' performance and recuperation after strenuous exercises.
It contains all-natural, scientifically-supported components in precisely-balanced dosages to meet the body's requirements for the vital amino acids and other important nutrients that it cannot naturally manufacture.
To eliminate contamination and guarantee the highest level of product quality, it is made by the reliable business Wolfson Berg Limited in USA facilities that have received FDA and GMP certification.
It is a relaunch of their old pre-workout supplement. The new formulation comes from their feedback from the customers with added new ingredients.
There are tons of different pre-workout supplements in the market today that comes in different flavours and ingredients, each designed to help boost your workout. But when it comes to actual results, you should always stick to quality formulation and ingredients which have been studied and proven for its benefits.
Blackwolf comes in three flavours, they also have caffeine free formula which is a good option for people who always drink lots of coffee or allergic to caffeine.
How does Blackwolf Pre-workout work?
Blackwolf qoutes to have clean energy per serving. There are many pre workout in the market today which has side effects like flushing too much, irritation etc.
The blackwolf site claims to provide
"No jitters, no itches
and no bad come
downs. Just good,
clean, lasting energy
and focus that won't
leave you feeling totally
wired"
Ingredients and serving
One tub (powder) gives you total of 22 serving (One scoop) which is very good considering the ingredients. It is to take 20-30 minute before commencing workout or exercise.
Proven Ingredients
L Citruline Malate
Citruline Malate increases blood flow and boosts nitric oxide level in the body which gives you better pump and endurance.
The most well-known and effective nitric-oxide booster in the supplement business is probably L-citrulline malate. It enhances the body's capacity to get pumped up by increasing the substances required for nitric oxide production.
Nitric oxide production improves blood flow and increases the appearance of vascularity. You will feel stronger and be more willing to lift heavier and for longer periods of time if your overall vascularity is better.
It's also important to note that each serving contains six grammes of citrulline malate, which is excellent considering that the majority of pre-workout supplements only include approximately four grammes.
In a trial with 41 males, the intervention reduced muscular soreness and prolonged anaerobic performance relative to placebo.
Beta-Alanine
It helps to block lactic acid hence delaying onset muscle fatigue thus helping you to have longer work outs.
It has been demonstrated that beta-alanine causes your muscles to produce carnosine, which prevents lactic acid accumulation, reduces muscular pain, and delays muscle exhaustion so you can exercise harder for longer.
Creatine Monohydrate
It is one of the most researched amino acid. It plays a huge role in energy production and helps develop lean muscle mass.
Creatine monohydrate enables you to make your muscle-building goals, encourages the growth of lean muscle mass, and improves your workout performance and strength by giving you an immediate energy boost and reducing weariness.
Betaine Anhydrous
It is proven in several studies that taking betaine anhydrous before the exercise increased strength and endurance thus those who took it were able to do more reps and run longer.
Other Ingredients of Black wolf pre workout
Beta Anhydrous
It is proven in several studies that taking Beta Anhydrous before the exercise increased strength and endurance thus those who took it were able to do more reps and run longer.
Betaine enhances exercise performance and strength while promoting muscle protein synthesis .
Many dieticians claim that using betaine supplements causes your muscles to become more hydrated, which might lead to bigger pumps.
Additionally, it aids in lowering lactic acid levels, enabling lengthier exercises with less fatigue and discomfort to support long-term muscular building.
L-Arginine AKG
Hugely studied for its wide range of benefits for human body. It enhances aerobic and anaerobic performance, helps body repair from hard exercise and improve power output.
This non-essential amino acid is required by the body to aid in the activation of nitric oxide, which allows more nutrients and oxygen to power your muscles.
During prolonged activities, it improves aerobic and anaerobic performance, stamina, power, and strength.
Like L-citrulline, it increases nitric oxide, which might help you get more out of your exercises.
Caffeine Anhydrous
(Main compound found in coffee) It is well known for its ability to make you alert, decrease tiredness and give you boost of energy. Caffeine is used in many energy drinks like redbull and monster.
Exercise performance, physical stamina and vitality, and mental alertness have all been shown to benefit with caffeine anhydrous use.
A lot of people claim that using this pre-workout made them more focused and alert when engaging in both physical and mental tasks.
This well-known stimulant also protects your glycogen reserves throughout exercise.
It forces your body to use stored fat as fuel instead, delaying the onset of weariness and allowing your muscles to function more efficiently as you exercise.
Taurine
It is an antioxidant which helps in healing exercise induced muscle soreness. Taruine helps you to get back to gym without feeling sore because of its healing properties.
According to studies, this amino acid is a potent antioxidant that aids in the prevention of muscle damage and improves the repair of muscle tissue after exercise by helping you combat exhaustion, dehydration, and oxidative stress.
With this pre-workout, many customers found that their recuperation times were shortened, allowing them to return to the gym more quickly.
Additionally, it sharpens your focus and encourages stronger muscular contractions.
L-Tyrosine
It helps lift up your mood. Working out for long time can be exhausting on your mind and deplete body's energy. L-tryosine promotes the production of dopamine.
A nootropic known to improve attention is tyrosine. Since there are so many distractions in the gym and even in our own gym bags, such as phones and social media notifications, focus is a key component of pre-workouts nowadays.
Pre workout effectiveness will be considerably increased by adding attention in extremely good doses, like the one BlackWolf possesses.
Dynamine: It is a fast acting pure alkaloid which works similar to caffeine but doesn't make you jittery, just gives you focus and alertness.
Coconut water Powder: It provides you with vital minerals like magnesium and potassium. It will help replenish your body before a hard workout.
Bioperine: It is a binding extract from black pepper which helps better absorbsion and digestion.
DMAE and Huperzine: works together to provide you with focus and concentration and can act as a caffeine alternative in a better way.
Benefits of taking blackwolf Pre workout
Due to the quality of ingredients you may experience many benefits, I will list a few-
Alertness, focus, concentration and calm.
Powerful pump due to AAKG.
More energy output due to increased blood flow.
It will assist you in fast recovery.
You will lose fat and gain strength if used as suggested because of its ingredients like creatine and citrulline.
Increase energy and stamina.
Blackwolf is Endorsed!
Blackwolf is endorsed by Ekaterina Avramova who is an olympic swimmer and Ekow Essuman who is a professional boxer (14-0 as of 2020).
Blackwolf Pre Workout Review: Price
There are 3 flavours which you can get-
Green Apple
Blue Raspberry
Fruit Punch
The price of 1 tub is $44.99 and 2 tub is $89.98
You get free shipping worldwide when you buy 2 tub of the Blackwolf.
You should buy a product at official website: blackwolf.com
FAQ
How much caffeine is in Black Wolf pre workout?
It has 200 mg of caffeine which is the dosage used among most athlete, one of the most popular compounds used by athletes worldwide to promote strength and endurance performance and provide a surge of inspiration and energy.
Is Blackwolf the Best pre workout?
It is a pre workout supplement powder which is used to increase alertness, focus and energy before your exercise. It also helps in recovery after strenuous activity.
Blackwolf is one of the top supplements someone can add to their regimen despite the fact that there are many other pre-workouts.
Are black wolves good pre-workout?
It is proudly manufactured in FDA and GMP approved production facilities, in the USA. These facilities meet the requirements needed to adhere to strict rules and you can rest assured it will be of very high quality.
Is there any shipping costs?
You get a free shipping if you get 2 tubs. It is delivered wordwide.
Who cannot/shouldn't use the supplement?
It is not recommended for a person under the age of 18, breast feeding, pregnant or anyone with underlying health conditions. It is always advisable to talk to your doctor or GP before using any form of supplement.
What is the payment method?
Most major cards like visa, matercard etc are accepted as a form of payment.
What makes the Blackwolf different?
Compared to other pre-workout supplement, Blackwolf provides many well researched ingredients like DMAE and Huperzine for caffeine free version. It provides bang for the buck in terms of 22 servings per tub.
Do they have Refund policy?
You have to contact [email protected] within 14th day for your refund process if you are not satisfied with the product.
What about shipping?
For USA and UK it is 3-7 working days
EU is 3-20 working days and for the
rest of World is 5-21 working days
Blackwolf pre-workout Discount?
They offer you 10% discount on subscribe and save on
The subscribtion is flexible and you can skip if you want it another month instead of this month. The main benefit of this is you get free delivery if you choose it.
Can I buy Blackwolf from any online or physical store?
For now, it is advised to buy only from the official blackwolf.com/#order online store as this will eliminate any chances of being scammed or getting counterfeit product.